For Tenor, Soprano and Baritone Soloists
Chorus and Orchestra
Faith
Fighting
Love
2 Flutes
2 Oboes (2nd doubling Cor Anglais)
2 Clarinets (2nd doubling bass clarinet)
2 Bassoons
2 Horns
3 Trumpets
3 Trombones
Tuba
Timpani + 4 percussionists
Piano
Celeste
Harp
Strings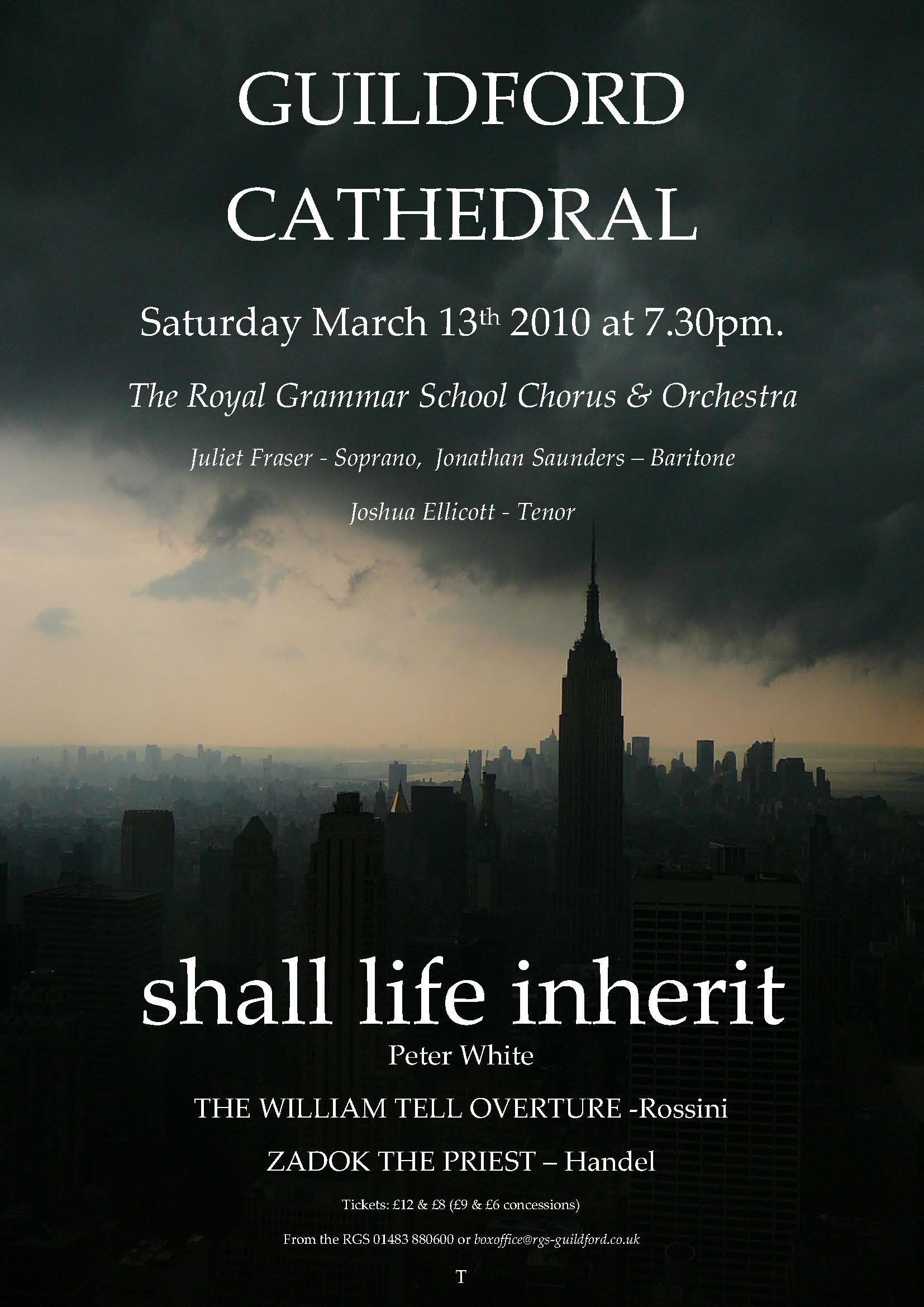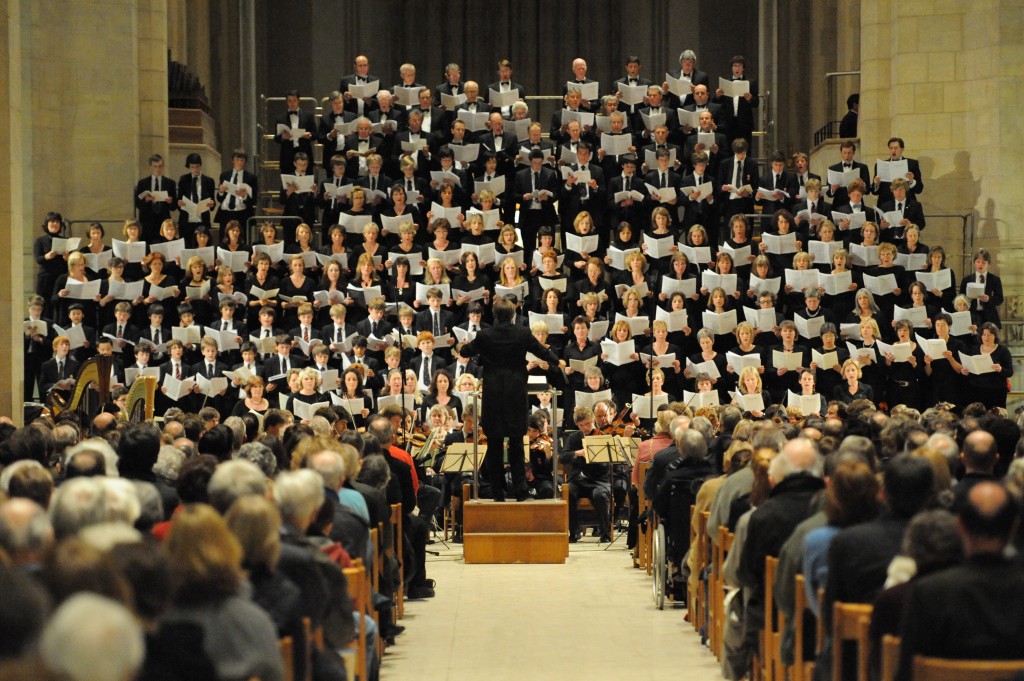 Duration: approx 75 minutes
shall life inherit is a new oratorio written for the 500th anniversary of the Royal Grammar School, Guildford by Peter White.
Taking as its starting point the fine hymn, Who would true valour see, with its well known words by John Bunyan and fine tune, Monksgate, shall life inherit explores the concept of pilgrimage in a complex and often dark modern world; not as a devotional act, but more as a metaphor for seeking to find purpose and meaning to life.  The texts, written and selected by librettist Martin Cawte, reflect on man's constant struggles with faith, doubt, fear and war, but mirroring the sentiments of  Bunyan's original words, find solace in the prospect that love can conquer all.
It received its first performance in Guildford Cathedral on 13th March 2010 with The Chorus and Orchestra of the Royal Grammar School and soloists Juliet Fraser, soprano, Joshua Ellicott, tenor and Jonathan Saunders, baritone.
Moonfleet
Opera in 2 acts based on the novel by James Meade Faulkner. Commissioned by Trinity Boys Choir, (90′)
Written for a cast of Boys (unbroken and broken voices) with professional Bass and Tenor roles.
Full orchestra
Libretto by Martin Cawte